Vivo a Seborga, un grazioso paesino dell'entroterra di Bordighera, in provincia di Imperia, che era anticamente un Principato di Monaci Cistercensi.
Ho un laboratorio artistico dove, fino a qualche tempo fa, mi occupavo di pittura su porcellana e vetro, découpage, pasta al sale, cucito, ecc.,mentre ora sto concentrando tutte le mie forze nella realizzazione delle mie amate bambole.
Il mio percorso e facilmente intuibile: ho cominciato a modellare bamboline in pasta al sale e in pasta sintetica, cercando nel frattempo una ditta che vendesse materiali per realizzarne di altro genere.
Dopo qualche anno di ricerche (ben cinque!), nel 2000 ho trovato tutto ciò che mi occorreva, incominciando così con le famose bambole in tessuto della Glorex, a cui sono seguite, dopo la frequentazione di un corso, le prime bambole di porcellana. Detto così sembrerebbe tutto semplice, ma vi assicuro che i momenti di sconforto e frustrazione sono stati davvero molti, specialmente quando i risultati tardavano ad arrivare. Le artiste che ho sempre ammirato molto e per me fonte di ispirazione sono Hildegard Guenzel, Dianna Effner, Donna Rubert e Teresa Lo Bue.
Attualmente mi sto cimentando nella modellazione di bambole in pasta sintetica, e questo mi permette di utilizzare le tecniche preferisco, e cioè , la scultura, la pittura e il cucito (mia madre è una bravissima sarta!)
Proprio riguardo alla scultura ho pubblicato, grazie agli amici de La Bacchetta Magica, un libro nel quale spiego come realizzare un bebé n pasta sintetica.
Pr parecchi anni ho realizzato bambole/neonato utilizzzando la tecnica del REBORNING, una tecnica di decorazione che permette di trasformare una semplice bambola da gioco in una bambola molto somigliante ad un bimbo vero.
Negli anni i miei "bimbi" sono stati riprodotti in vinile da alcune tra le più autorevoli Compagnie Americane del settore: ASHTON DRAKE GALLERIES , REBORN DOLL KITS , MASTERPIECE DOLLS, SIMPLY REBORN, e nel 2018 uscirà la mia prima bimba riprodotta da PAREDISE GALLERY.
Inoltre, ho avuto l'onore e la grande gioia di vedere le mie bambole pubblicate su riviste americane quali "DOLLS", "CONTEMPORARY DOLL COLLECTOR", "SOFT DOLLS AND ANIMALS", "Lifelike Dolls"e sulla bellissima rivista italiana "La Bacchetta Magica"!!!
Per concludere, vorrei fare riferimento a un editoriale che ho letto proprio su La Bacchetta Magica, intitolato "Un rifugio per l'anima", perché, per me il mondo delle bambole é proprio questo.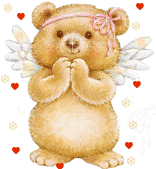 I live in Seborga, a small, picturesque village near Bordighera, in the province of Imperia. In ancient times Seborga was a Principality of the Cistercians.
In my small workshop, I used to paint on glass and porcelain and make various creations using découpage, salt paste, sewing and so on. I did this until a few years ago but I am now entirely devoted to my beloved dolls.
I began sculpting small dolls made with salt past and polymer clay, trying in the meantime to find new materials to help me create other kinds of dolls.
After some time searching (five years!), I finally found all the materials and methods I needed. I began working with fabric dolls and then, after attending some training courses,I started making my first porcelain dolls. The finished product may seem simple but perfecting theis manufacture was a painstaking and labourious process and... a labour of love. My favourite porcelain doll artist is Hildegard Guenzel, Dianna Effner, Donna Rubert and Teresa Lo Bue...
At the moment I sculpt dolls made from polymer clay (Cernit/ Prosculpt), which allows me to practise my favourite techniques like sculpting, painting and swing (my sewing skills were handed down by my mother, who is an exellent dressmaker) .
I've just write a book where I teach to sculpt a polymer baby.
One of my great inspiration is an article I read in a magazine called "The Magic Wanded", entitled "A Shelter for the Soul", which for me sums up the art of doll-making
Now, I'm proud and...very happy to announce that my "babies" are reproduced in vinyl by ASHTON DRAKE GALLERIES, REBORN DOLL KITS, MASTERPIECE DOLLS, SIMPLY REBORN and PARADISE GALLERY.
I have been honored to have sold BABIES all over the world and have had my DOLLS featured in numerous MAGAZINES like "DOLLS", "CONTEMPORARY DOLL COLLECTOR", "SOFT DOLLS AND ANIMALS","LIFELIKE DOLLS", "LA BACHETTA MAGICA"...and many other Italian magazines :o)
THANK YOU and GOD BLESS!